The Excellent Composer of the Week is often surprising and has been a source of new (to me) music for many years. I haven't been listening to Radio 3 all that much over the past few months, but I had the car this morning and, on the way home, put the radio on. I discovered that this week's composer is John Dowland, the gloomy, lutey Elizabethan song writer.
Donald Macleod is very good at weaving biography, criticism and explanation of a composer's art into a unified story: each week's programmes provide a quite thorough education in a particular artist's work and life, but also the times in which they lived. The programmes work as entertainment, history and as musical education. I enjoyed the week on Satie last year, and was introduced to Bill Evans by an earlier series.
Dowland's most famous song, Flow My Tears, was the inspiration for a Philip K. Dick novel title, and is a very beautiful song. I hadn't really explored much beyond that song, as so many of his near contemporaries composed music which I found more engaging: Purcell, Byrd and Tallis for instance. If you have a spare quarter of an hour, try clicking on the tunes embedded below, to see why.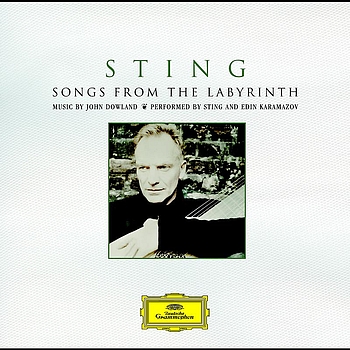 However, in 2006, Sting released an album of Dowland's songs which, not being sung in the counter-tenor voice, revealed a richness and depth which traditional performances have obscured for me. Apparently, it is much-derided by cognoscenti, but I am not such a rarefied listener: to me, it is a lovely album and Sting's voice, which can sound a little affected singing contemporary music, matches the slightly hokey, wholemeal lyricism of Dowland's songs exquisitely. It's a pity about his readings of Dowland's letters that punctuate the album, but I have even got used to those over time.
Thanks to the album, the songs have got into me, and I can listen to more 'authentic' recordings with pleasure, although I still love Sting's interpretations.
In Composer of the Week, Macleod is addressing Dowland in the context of his legacy and the inspiration he has provided for later composers. I've only listened to a bit of the third episode, so far, but have downloaded the first two to the BBC app on my phone so that I can listen to them as I cook tonight and over the next few nights. Dowland was a miserable bugger, but seemed to be happy that way and his pessimism was defied by his longevity and eventual success. Macleod tells the story of his life with detached good humour.
The programmes finish on Friday, go up on Iplayer as soon as they have been broadcast and are available for twenty eight days afterwards.